Ormiston Family Chiropractic
A family focused chiropractor local to the East Auckland community in New Zealand.
Ormiston Family Chiropractic recently re-launched their website to improve better reflect their modern take on the chiropractic practice.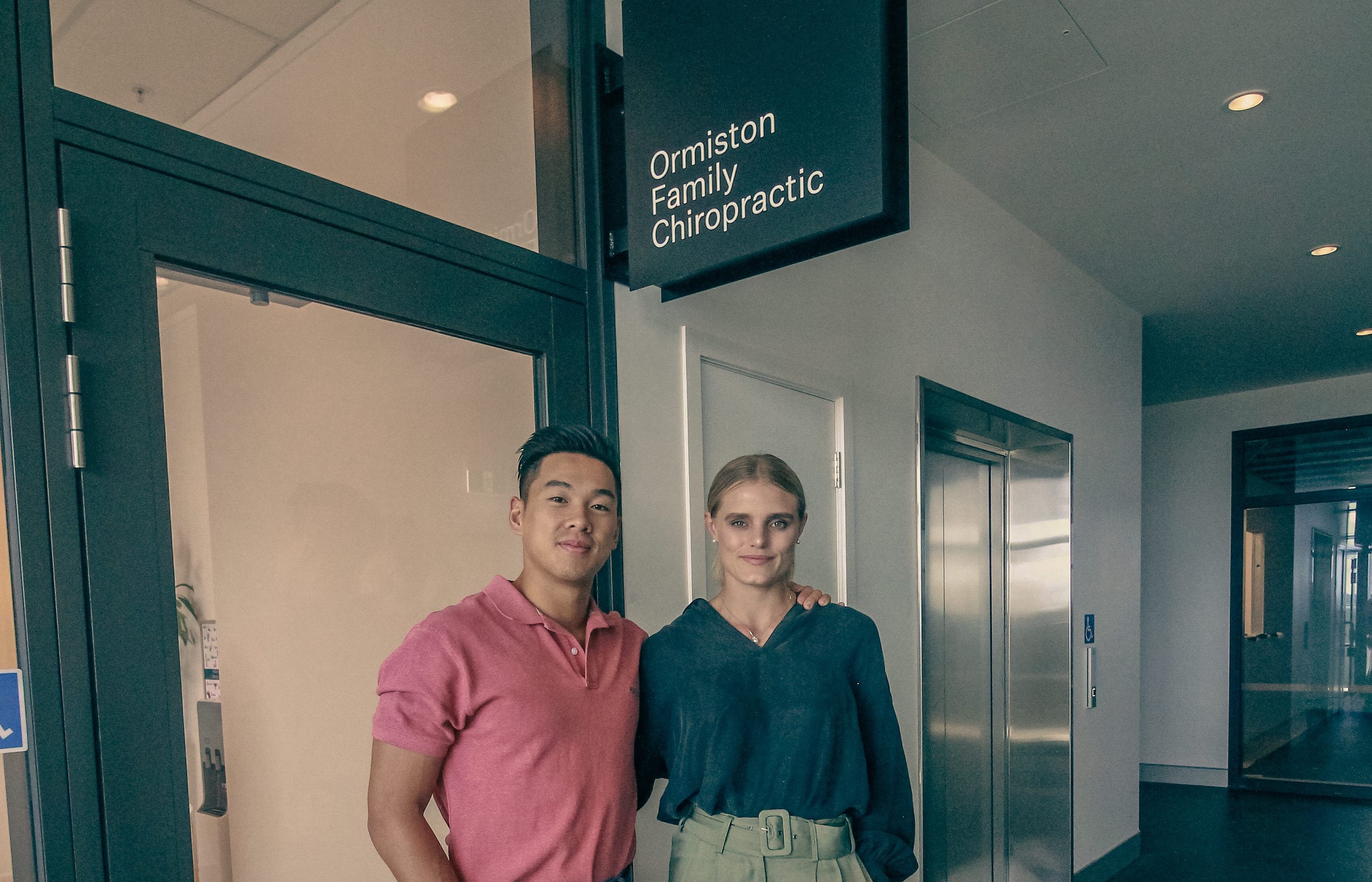 About Ormiston Family Chiropractic
We are Sam and Aloysius, chiropractors local to Auckland, New Zealand. With a passion to serve, we opened our own practice in early 2021, and have since been uplifting our clients with the highest quality of chiropractic care.
Our practice is very focused around whole family care with a speciality in pregnancy and paediatric care. We wanted to be different from the rest of the chiropractic community in our area, in that we wanted to actively look to better our client experience. For us this starts with how they find and learn about us through our website.
The Challenge
Wanting to bring chiropractic into the 21st century, we aimed for the website to reflect our modern take on the chiropractic practice. We wanted something that would challenge other websites in the market place and draw our customers' attention.
We previously had a very small splash site with a lack of imagery and direction. We had been told it would cost hundreds of thousands of dollars to produce the type of look we were after. After contacting Oncord, we were very nervous about how much this new website would set us back financially. We gave a budget that was actually much more than what we wanted to spend and put us under a bit of stress. Oncord came back with almost an estimated price that was about a 1/4 of the budget we gave them. Never did we think we could have achieved everything Oncord was offering for such a reasonable price.
The Solution
Ormiston Family Chiropractic migrated to Oncord during the COVID-19 lockdowns, we had contacted our website provider to enquire about putting up a pop-up on our website letting anyone who visited the website know our availability. Our provider informed us that it would be quite costly and take at least a few days to do this basic task. That's when we knew we needed a new provider and a platform where we had the control.
It was around the same time we started to review what was working in the practice and what wasn't. We noticed that, we were getting common questions from clientele about our services, how we could help and how they could start care.
That's where Oncord came in, turning a one page site into a multi-page lead generating design that represents our brand, client base and values.
The best part about all of it was that we were given a training session that enabled us to take control of the design and functionality of the site.
The Results
The website came out even better than we could have imagined!
It took our splash site and created a more dynamic and user friendly site without losing any of our look and feel. Due to this, the site felt very familiar and was a great transition for our patients. We absolutely love the animation of our logo when entering the site, and how clean cut everything looks. We asked for the site to be a bit more creative than the average site, and we were so impressed with how the team brought some of that creativity in through image placement and design, while still making it feel like a professional site, offering a professional service.

One of the main things that we love about using Oncord is that we can actually go into the site and change, add or remove things ourselves at any point with the easy to use admin area. There is no waiting to contact someone else to do this for you! This was especially helpful during COVID lockdowns as we needed to continue to update our services and hours.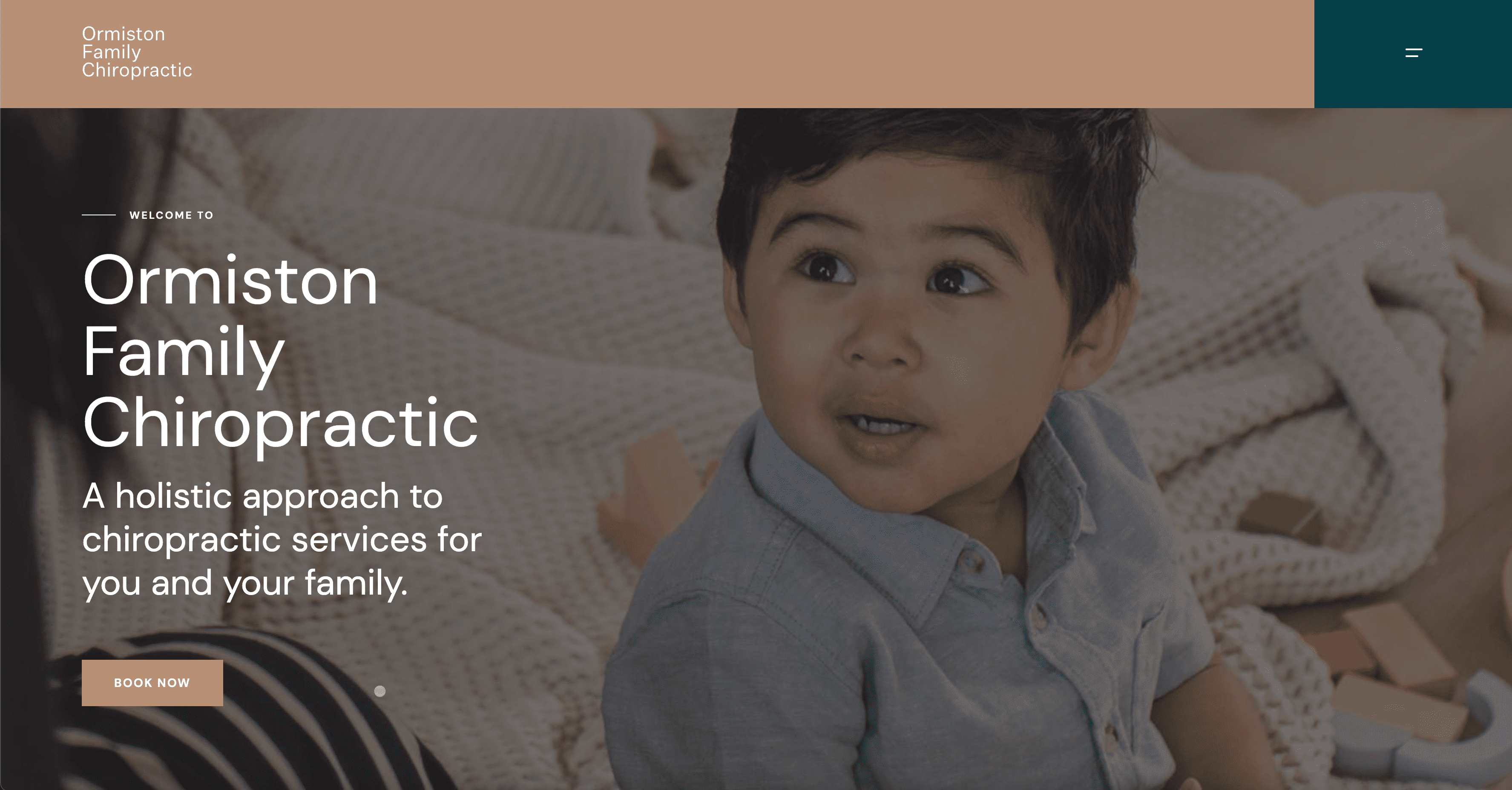 The Migration Experience
The Oncord team was absolutely AMAZING to work with! They worked with us to establish the exact look and feel of our website that we wanted, even when we could not articulate it, somehow they just knew what we wanted and how to execute it. Response times were almost immediate when we emailed them. We honestly could not have asked for a better team to create that next step in our website design.