Grow and Manage Your Contact Database
Get a complete overview of how customers interact with your website and e-mail campaigns.
Unlimited Contacts
Web Forms Create New Contacts
View a Detailed Activity Feed
Group, Search and Query Contacts
Integrate With Xero, MYOB, simPRO, Cliniko and More
An Integrated Contact Database
Oncord includes a central contact database which is perfectly integrated with your website, e-mail marketing tools and popular accounting solutions.
Grow a valuable database, spend less time importing & exporting data, and see a complete overview of how customers interact with your digital presence.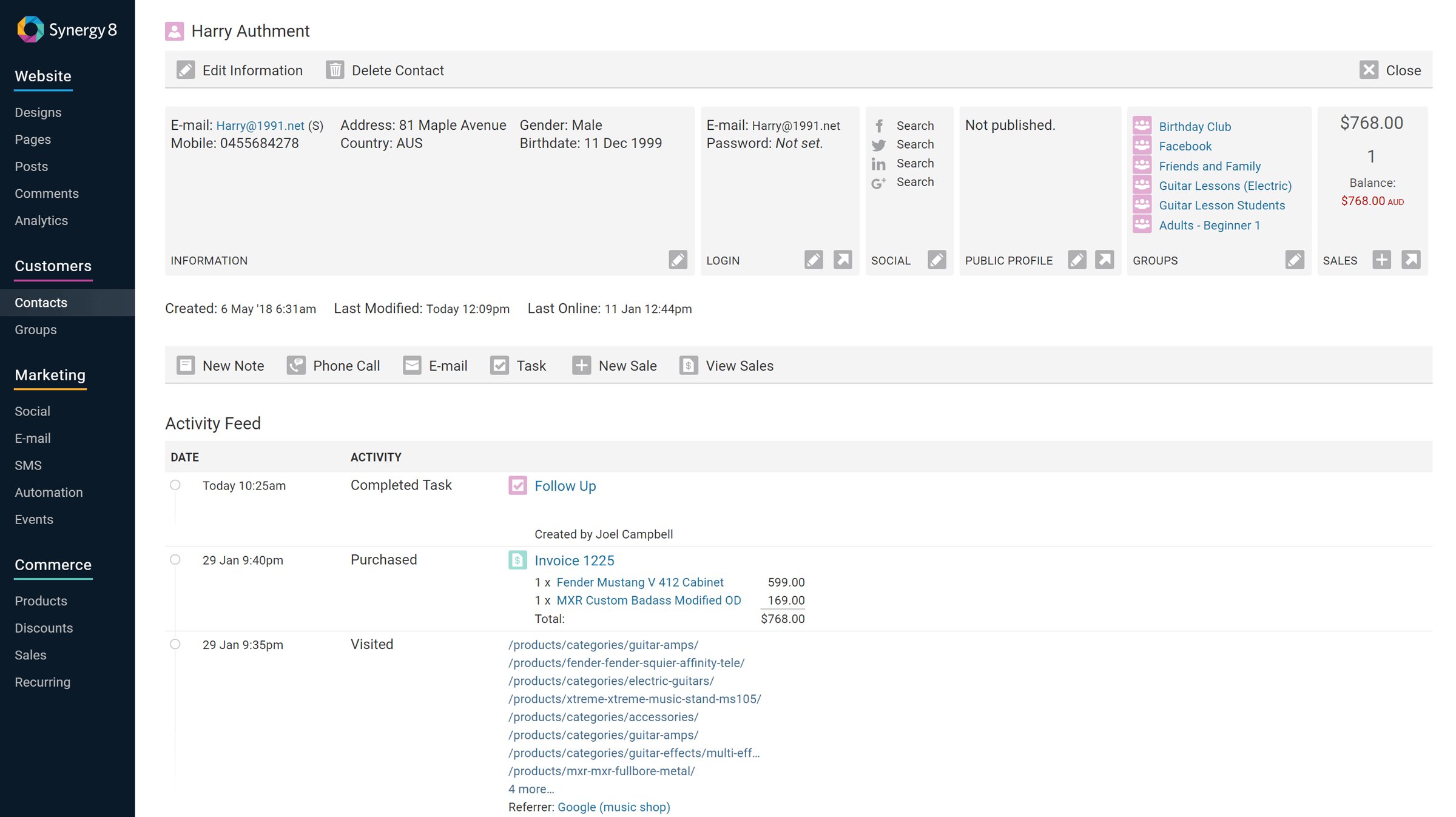 Key Features:
---
Import Your Existing Contacts
Importing your existing customer database is easy with our import tool, which allow you to import contacts generated offline, as well as existing user databases. Most software allows you to export your customer database via an XML or CSV file, allowing an easy import into Oncord.
Forms Create New Contacts
Capture new customer data through a variety of web forms, including contact forms, quote forms or free trials. Whenever a user enters data on your site, you are given the necessary details to begin effective marketing campaigns.
"Name Squeeze" Feature
Oncord's "Name Squeeze" function allows you to restrict access to certain content until the user has registered with the website. You can set the number of page views allowed before the mandatory sign-up. This tool is fantastic for using interesting content to build an e-mail marketing database.
Comprehensive Activity Feed
The contact activity feed allows you to view all activities and interactions with a customer. For instance, you can see: when they have visited your site and which pages they've viewed, which products they've bought, which e-mail marketing messages they've received, their form submissions and more.
Database Grouping & Optimisation
Oncord provides all the tools needed to group your database, detect and merge duplicate customer records. Your members can be grouped by sales, form submissions, location, page views, the possibilities are endless.
Detailed User Statistics & Reporting
View detailed membership growth graphs and statistics. Add annotations to your website timeline to learn what works and what doesn't work well for your online business.