Earlier this year Google announced a change to its search engine algorithm, primarily concerning how mobile friendly websites are ranked. We look at the changes, and how to check whether your website is mobile-friendly.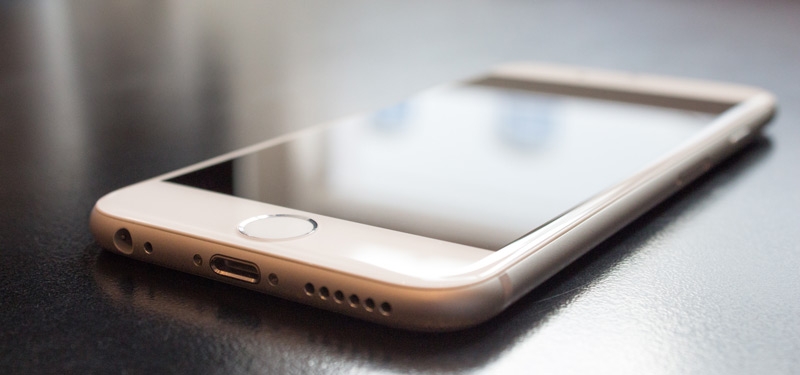 Mobilegeddon: The SEO Panic of 2015
What does it all mean? Does it affect me?
Earlier this year Google announced a change to its search engine algorithm, primarily concerning how mobile friendly websites are ranked. The new change will take place on April 21st, 2015.
This update will see websites with a mobile-friendly design rank higher in search results, but only for searches conducted on mobile.
A mobile friendly website scales down appropriately from a desktop-sized screen to suit smaller mobile and tablet resolutions.
Only Mobile Searches Are Affected
The recent change is only concerned with mobile devices. When a user searches Google on a mobile or tablet, websites with a mobile-friendly design will rank higher. Desktop searches aren't affected by the change.

Does it Affect Me?
If your website views are comprised of a moderate to large amount of mobile traffic, we believe you'll likely see the effects of this update.
If you already have a mobile-friendly website you'll hopefully see an increase in traffic due to the higher ranking on mobile devices. If you don't have a mobile site, it's worth keeping an eye on your traffic as there may be a negative effect caused by the update.


Usage statistics
Is My Traffic Mobile?
Depending on your scenario, it's normally quite easy to determine the amount of mobile-based traffic on your website. Open Google Analytics if you have linked it to your website, or if you're using Oncord you can click the "Analytics" tab from your website dashboard menu.

Check Your Mobile Site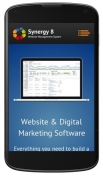 Doing a quick check of your mobile website is easy, and it doesn't require any web developer know-how.
Click here to test your website mobile compatibility now
Google will let you know whether your site adheres to their basic guidelines, and any major flaws in your mobile site will be pointed out. You can also check webmaster tools for a more thorough analysis of your mobile site.
Making The Move To Mobile
Every passing month as mobile usage rises there are more reasons to go mobile, and this SEO update provides yet another arguing point as to why you should at least consider mobile.

The question I'm sure you're asking: Is it worth the investment?
In most circumstances yes, it's worthwhile. Two years ago it may not have been general advice, but in most cases these days it's worth the investment to go mobile.

The costs involved in going mobile depend entirely on your situation and the complexity of your website. Altering custom-built templates or eCommerce websites is generally more complex than a basic brochure website.

As a very rough idea, hiring an Aussie agency to make your current website mobile friendly ranges from $600 - $2,800, but can certainly be more or less depending on the complexity of your situation, and the quality of work.
The shelf life of a website design these days is around 2 years. It's worthwhile investigating the move to mobile as part of a complete website redesign, rather than basing a mobile design on an existing outdated website.