We've just made it even easier to track who is visiting your website at any time. Check out the latest Oncord feature upgrade on sessions tracking.

Oncord Feature Update
Oncord already does a great job of tracking sessions and displaying them on your dashboard. If you click on the 'Analytics' tab, you will see information on: unique visitors, average session length and bounce rate. You can also view information regarding search engine terms, your best functioning landing pages and the pages that people are leaving most frequently.
Current Sessions
See who and what people are looking at in real time.
If you click on the 'Current Sessions' tab in the Analytics page, you will be taken to a page that shows you all of the people that are on your website right now. Your finger can be on the pulse of your digital marketing campaigns.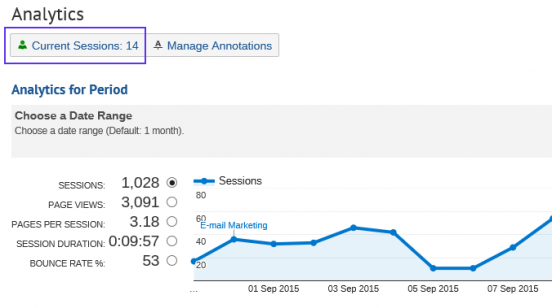 Previously, this page would include every single visitor on your website, including guests and crawler bots, which made the page a bit hard to decypher at times. We've now added the ability to filter out the crawlers from actual people, so you get a more accurate representation of the humans that are on your website.
Online - Guests and members, with human behaviour detection to filter out bots
Members - See how your current customers are interacting with the website
Guests - See why visitors are not converting
Crawlers - See search engines, spam and hack attempts.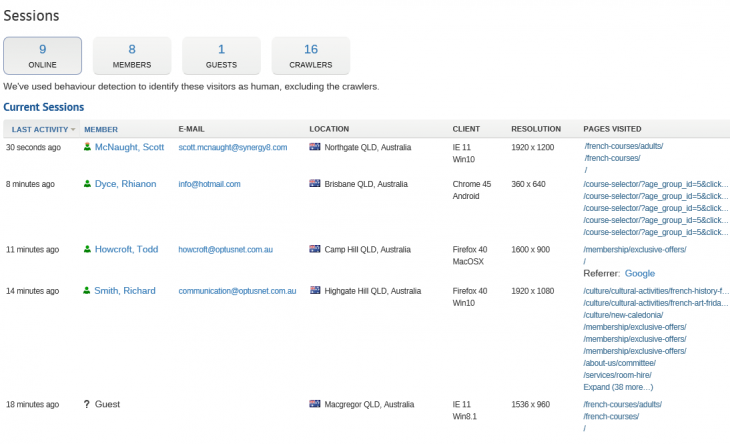 We've also added in an 'Older Sessions' section so you can view recent sessions that you might have missed. This just ensures that you don't miss any data as you can't be online 24/7!
Stay tuned over the next few weeks, we have some exciting new developments to the system that we'll gradually roll out!