Why should your small business run events? In this week's blog, we cover the benefits that running an event can have on your business and how you can best utilise Oncord's Events module.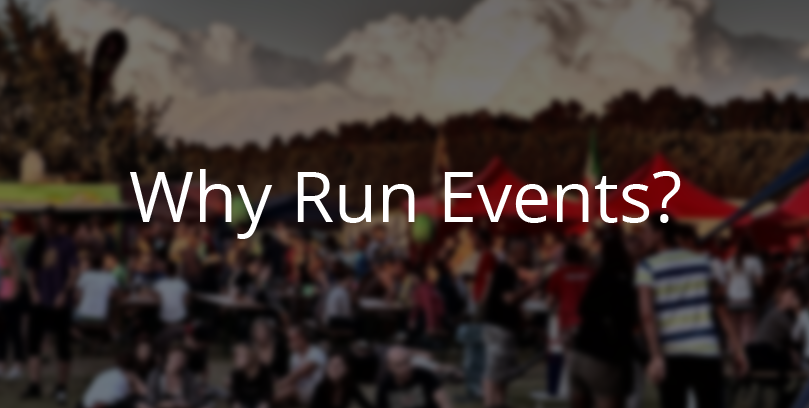 Why Run Events?
Running events for your business can be a great alternative to traditional marketing, but they take a lot of planning, expertise and software to run correctly. So why is running events a good idea for your business?
You can engage or keep front of mind with your existing customers.
Increase your customer / lead database through event registration and attendance.
Educate potential customers on a new product or service.
Provide specialized training or position your business as a thought leader in your area / industry
How Do I Run An Event?
Currently, when most small businesses want to run an networking event, webinar or other small function they have to use a combination of third party applications to manage each aspect of the . It takes up your time to learn and use all of these systems effectively, each piece of the puzzle has their own costs involved and none of them share contact information which means that you will be importing and exporting multiple databases between systems.

The solution to this is to use an all-in-one software like Oncord to manage your website, events software payment ing and email marketing. With Oncord, you can integrate your registration forms and payment ing into a single page so you can capture more attendees, and not pay a cut to a third-party application!

Events with Oncord
Oncord's events module is unique in that you have complete visibility over how you market your event, and the analytical data that surrounds it.
Oncord allows you to see the greater picture about how your event is being received, how it is effecting sales and conversion on your website and which segments of your contact database interact with your event.

Features of Oncord's events module:

Create invite only, or public events




Create non-paid or paid events and payments through Oncord




Allow existing and new customers to RSVP to events




Track and notify customers who have not RSVP'd




Manage and advertise your event from a single platform

See the effect an event has on sales data and bringing new leads to your website




Use event attendance to help target other marketing campaigns based on interest




Print nametags for everyone who has RSVP'd to the event




Produce a list of attendees for at-the-door registrations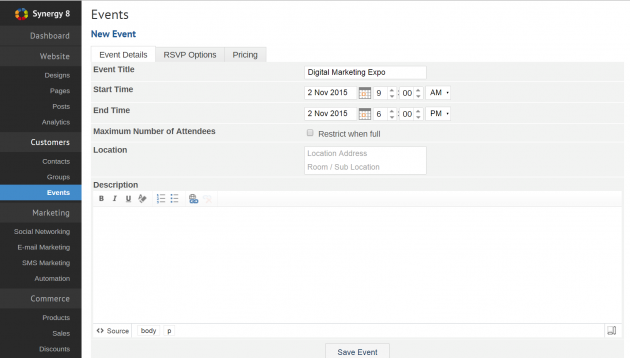 As you can see, running your event through Oncord is much more easily manageable for a small business owner or employee who doesn't have the time to mess around with multiple systems. Wouldn't you rather spend that wasted time on making sure your event is as awesome as possible?

It's important to be totally transparent about where Oncord is a good fit, and where it's not an appropriate solution. Therefore we'd like to highlight some requirements that are not currently covered within the scope of our events management features;

The events module doesn't have the ability to manage table / seat allocation
If you're in hospitality operations, there's no way of tracking menus or rooms allocated to an event
Although Oncord will e-mail users after a purchase, there are no ticketing facilities within the out-of-the-box features of Oncord, although custom development options are available
If you think that Oncord can help you run your next successful event or you would like us to give you a demo of how the events module works, get in contact with us and we will show you how we can help.