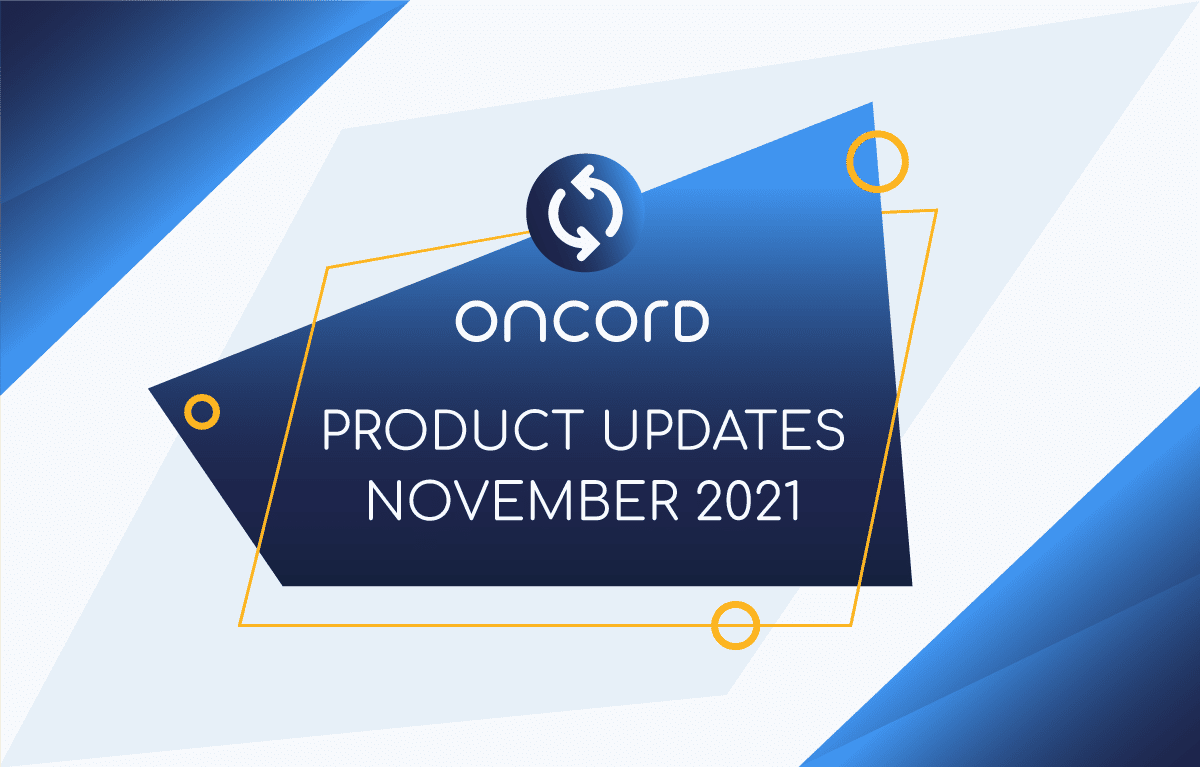 We're committed to providing you with the tools and services you need to build your online presence. It's important to us that we never stop iterating and improving our platform based on your feedback. To make sure our customers are aware of how the platform is changing and improving, we run a routine updates blog.
Updated Help Articles & Video Courses
Our website hosts a library of articles and tutorials to help you troubleshoot issues and succeed with our software. Over the past weeks, we've updated this section of our website, making it easier for you to search and browse our help resources.
We also added two new help articles:
New Video: How to manage discounts:
https://www.oncord.com/resources/learning/tutorials/commerce/managing-discounts/
New Article: Optimizing Images for web:
https://www.oncord.com/resources/learning/tutorials/website/optimizing-images-for-web/

Easier Access to Page Settings
You no longer need to edit a website page in order to update it's settings or SEO attributes.
Simply click the triple dot menu in the Website > Pages view, followed by "SEO & Page Settings".
Additional Options for Page Sections
The section element helps to separate content on your web pages, and aligns content neatly to a center container to assist with readability.
When editing a page, if you position your mouse near the edge of a section, you can drag to define the section's padding.
If you'd like to remove padding entirely, you can now drag padding to 0.
Additionally, a new option is also available to set the height of the section to the full height of the screen. With this option enabled, the section will consume the full height of the screen, regardless of whether the page is viewed on mobile or desktop devices.
Sections may be configured to have a solid background colour, or a background image. You can upload a background image from your computer, or select an image from the Unsplash image library.
To help better position background images between desktop and mobile devices, we have expanded the positioning options to allow bottom left, bottom right, top left and top right.
Integrate Oncord with QuickBooks Online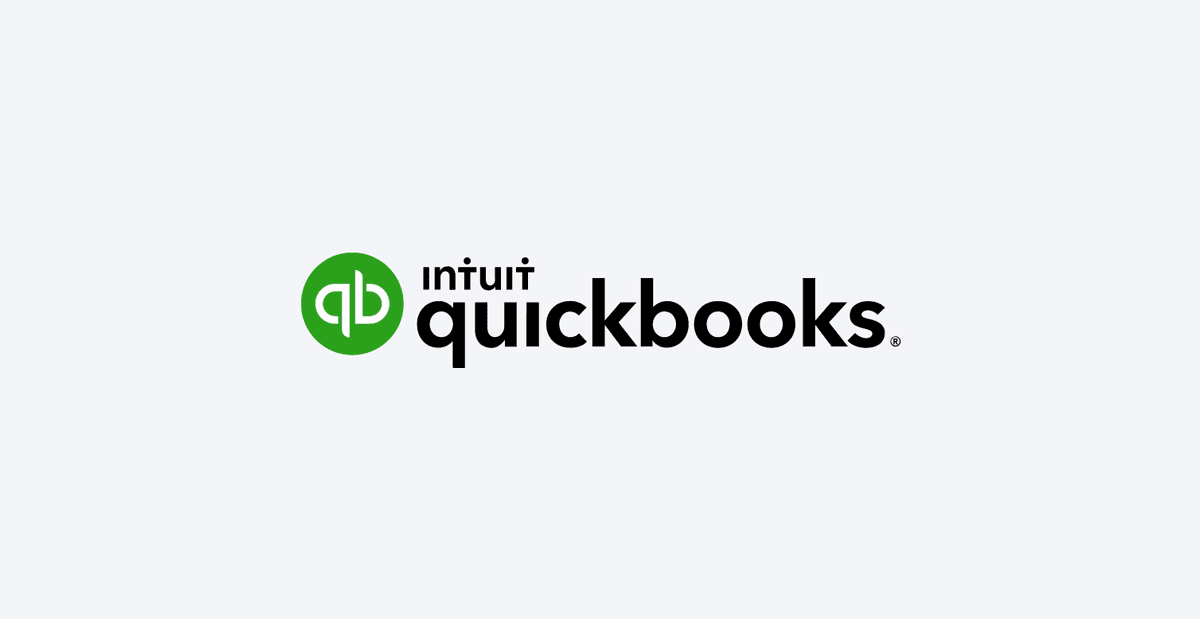 An integration is now available between Oncord and QuickBooks Online:
Keep contacts up-to-date with intelligent, automated two-way contact synchronization.
Send targeted e-mail and SMS campaigns to your QuickBooks contacts.
Invoices and payments are automatically synchronized between Oncord & QuickBooks.
To enable the integration with QuickBooks Online, your Oncord account will need to include the Marketing & Commerce features. An easy way to determine whether you have this plan enabled is to look for the "Commerce" and "Marketing" links on the sidebar of your Dashboard. Upgrading your plan is a very easy process and usually instant, simply contact us.
Lazy Loading Images
Lazy Loading is an approach to help improve the experience of loading a web page with large images.
When lazy loading is enabled; Oncord renders a smaller blurred preview of the large image quickly, before showing the full sized, higher quality version seconds later once it has fully downloaded.




This approach allows website page content to render, without a delay caused by larger images.
With the page editor open, you'll find a new option to enable Lazy Load in the left sidebar when you select an image. This option works best with larger images (over 1mb in size).
You don't need to go through your current website and enable this option with every image, because Oncord already uses the lazy loading technique in the following situations;
Post images shown as part of a blog display.
Product images.
Images included within a gallery.
Video Compression
Video is a great way to make your website more engaging. Where possible, it makes sense to upload your videos to YouTube (or Vimeo), rather than uploading video directly to your website.
Hosting the video with YouTube or Vimeo can help draw traffic to your website, and because the video is hosted externally, it doesn't consume your bandwidth and storage quota.
You can drag-and-drop a YouTube video straight onto a page of your website by using Oncord's visual editor, or use the "embed code" element to embed a Vimeo video.
However, we understand that not all videos are well suited to YouTube - So mp4 video files uploaded to your Oncord website will now be automatically compressed, to help reduce your storage and bandwidth usage.
Remove Passwords
You can now remove a contact's password by editing their profile. This change helps to resolve situations where a password has been set on a duplicate / incorrect contact record.
Developers
Security Updates:
Some major changes to Oncord's infrastructure are on the way to further improve platform security. We can't go into much detail at this stage, however it's worth noting the continued effort of our development team towards keeping our clients safe.
Import Redirectors Tool:
We added a tool to setup redirectors based on an imported CSV file. The new tool is available via Dashboard > Website > Pages > Redirectors.
Image Modals:
<ss:standard:image /> now supports the attribute modalTheme, which when set causes the image to launch a full size modal on click. It will auto seek out all sibling images that are also set with the attribute, and auto wrap them into the modal. The supported themes (as with gallery) are light and dark.
Improved Image Thumbnails:
We've made some improvements to generated thumbnail images, in order to help improve some Google page speed metrics (regarding file size, and cumulative layout shift). Oncord serves a srcset of optimized images to better suit a range of resolutions and pixel densities.
Video Compression:
Uploading an mp4 file will now automatically compress it via ffmpeg.
Forms Address Control Improvements:
<ss:forms:address /> now preserves any PO Box / GPO / unit # prefixing on the typed address when an autocomplete field is selected.
Updated Tutorial - Rotating Image Banners:
The developer tutorial that covers implementation of rotating image banners has been re-written: https://www.oncord.com/developer/tutorials/content-and-image-rotators/rotating-image-banner/
Updated Go Live Instructions:
We've re-written the go-live instructions available on our website:
https://www.oncord.com/resources/learning/tutorials/settings-and-config/going-live/
Google Map Styles & API Key:
We've made it easier to add an API key to a Google Map, in addition to some pre-build map styles.
Updated Tutorial - Google Maps:
We've updated the Google Maps tutorial:
https://www.oncord.com/developer/tutorials/other/google-maps/