Generate a Website Design
Oncord is capable of generating professional sites fast, giving you the perfect foundation to build a new online presence.
How Design Generation Works
The design generator will request an existing website url or an uploaded logo.
If you define an existing website, Oncord will crawl the site to pick the logo, and retrieve other details that may be useful for setting up the template.
Colours will be derived from the logo, and a series of designs will be presented for you to choose from.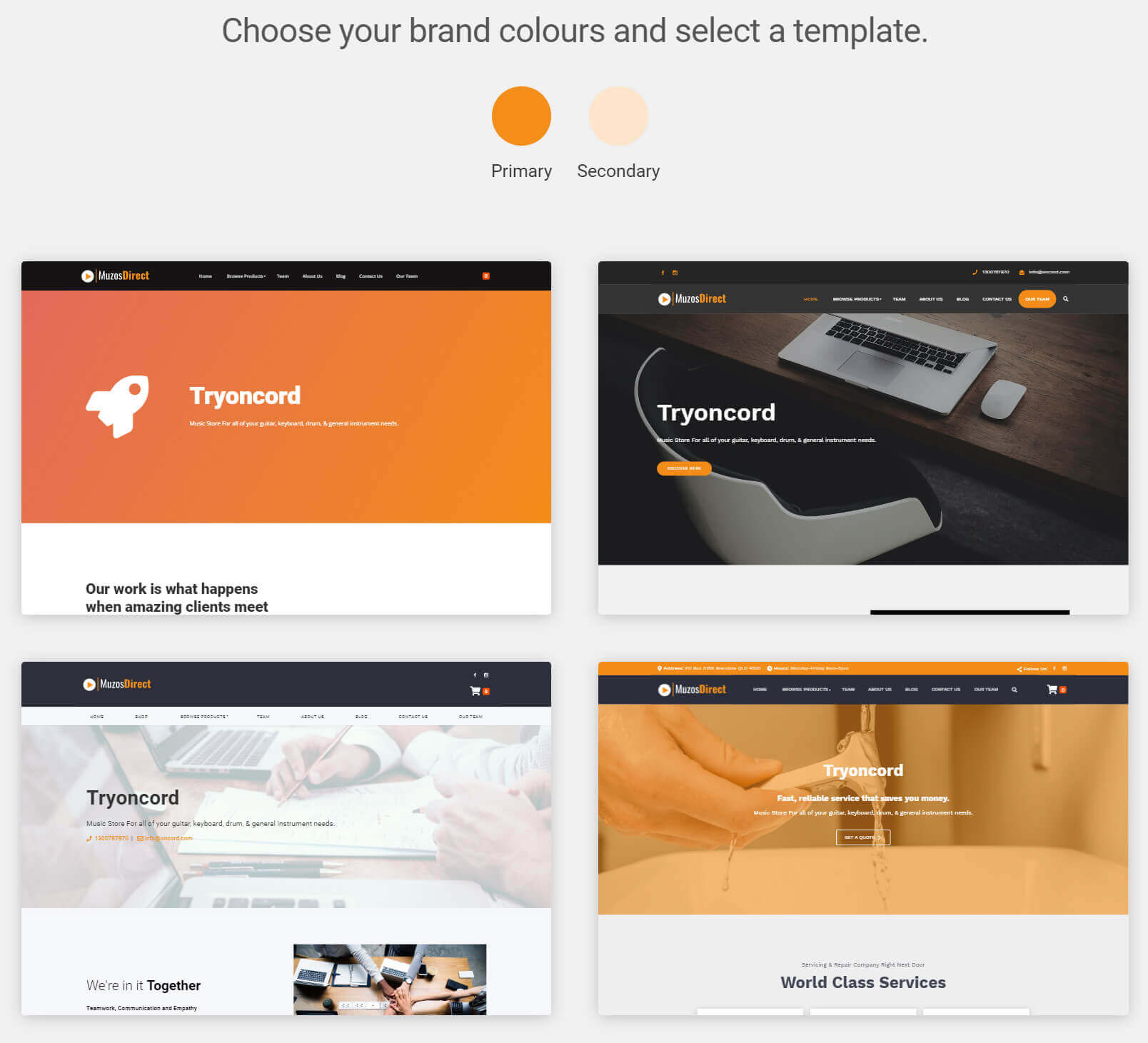 You can further customize the generated design and pages with your own CSS or HTML structure, with tools available to quickly setup fonts and stock images.
If you don't like the outcome, you can re-generate another design and choose a different template as many times as you please.
When you run the design generator a second time, you'll be asked whether you want to wipe your existing pages, or place them in a new location.
Generate A Design And Pages
To generate a design, click the "Designs" link in the left-hand sidebar of the Dashboard.
Click "New Design" > Start from Template.
Follow the steps, and Oncord will create a new design and set of pages.
Customize The Generated Design
After generating a website design, there are a few items you'll want to check;
Update the logo size by clicking and dragging.
Update the header by clicking it, and editing it's options.
Update the contact details in the footer.
Click the "Styles" button on the left of the visual editor, and configure typography and link styling.