Setting Tasks
This tutorial will show you how to set a reminder task on a contact record, reminding you to get back in touch.
What is a Oncord Task?
In most cases tasks serve as a reminder to get back in touch with a contact.
You will create tasks on contact records, setting a date when you would like to receive a reminder.
Upcoming and overdue tasks will display when you login to the dashboard, and you will also be e-mailed a reminder.
Tasks are assigned to the administrator that created them, however you may opt to re-assign the task to an alternative administrator.
Only the administrator assigned to the task will see their upcoming task, however when a task becomes overdue, all administrators will see the overdue tasks in the Dashboard.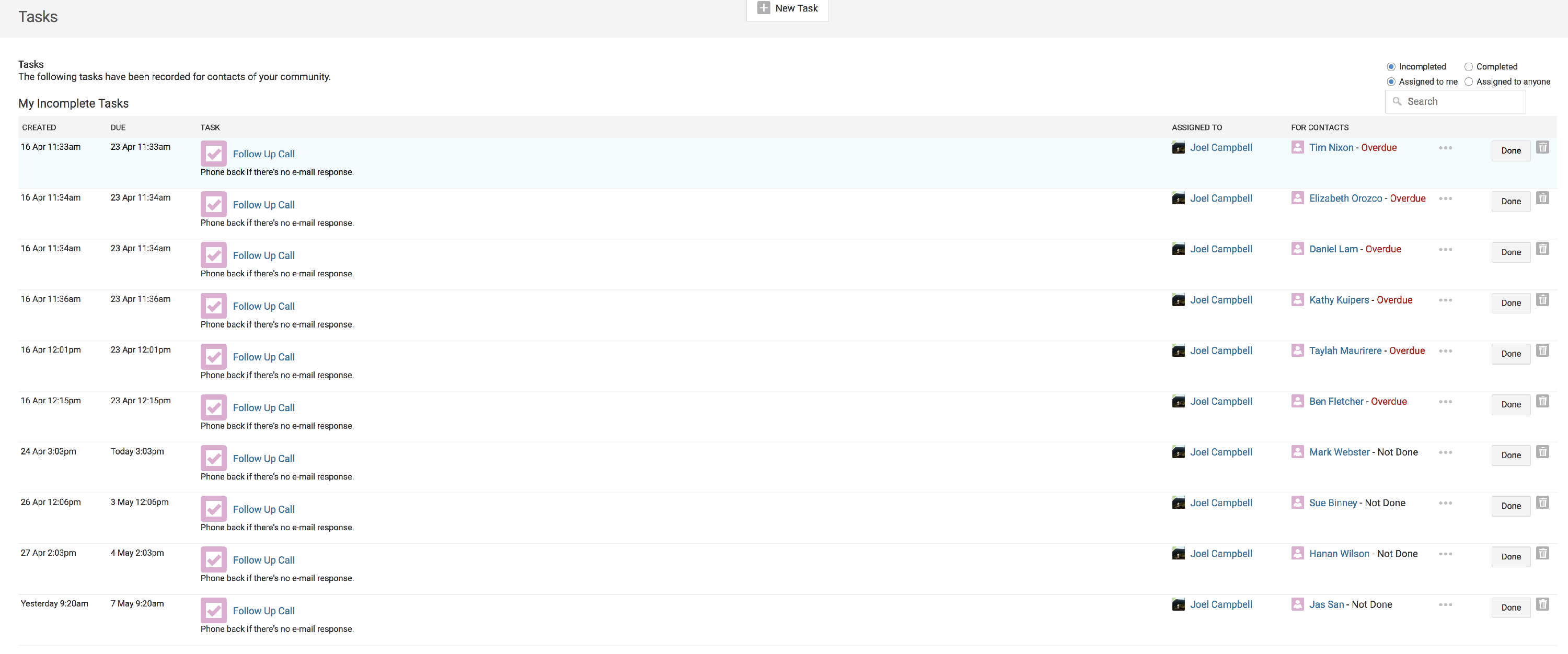 Create a Task
The easiest way to create a task is from the profile page of a contact record.
To get started, navigate to Dashboard > Customers > Contacts, and select a contact record. The "New Task" button appears above the activity feed, alongside admin notes and other CRM tools.
Upon choosing to create a new task, you will be presented with a simple form that allows you to configure a new task. From here you can load a templated "canned task", or create a task from scratch.
The task title and description will appear when the task is displayed throughout the dashboard, and will also be e-mailed to you if you set a reminder.
Click the "Create Task" button to create the task.
View all Tasks
To view all tasks across all contacts and administrators, navigate to Dashboard > Customers > Contacts, and select the "Tasks" button towards the top of the page.